DO YOU WANT TO LEARN HOW TO BE A PROFITABLE TRADER?
Let's discuss the unicorn in the room.
Authenticity in trading education has become about as rare as spotting a unicorn. But unlike unicorns (spoiler alert) it does actually exist. We know, because that's what Jim Dalton's sought-after courses, honed after 40 years in the business, have been consistently delivering to our traders for years.
Our secret? Our unique, immersive trading curriculum, which catapults our traders to a new level of learning! We help them gain a competitive edge by honing their instinct for what drives ever-changing markets and competitors.
Most importantly we teach you, dear trader, that you — and you alone — hold the ability to transform your trading.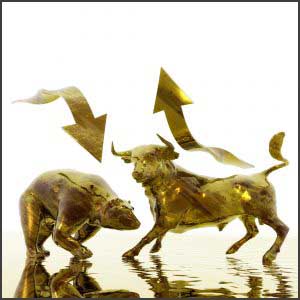 This is at once deceptively simple and completely complicated.
As traders, we get it: The siren song of shiny new theories and systems that promise instaprofits is seductive. But true trading success does not have a glamorous guru who will lead you to the trading promised land. (Although if you saw a picture of Jim Dalton back in the '70s wearing his gauzy white linen shirt and puka shell necklace, you might think otherwise!)
Seriously, though, traders are constantly exposed to multiple trading systems, constant theories regarding trading and "breaking news" — all of which serve as shiny distractions that cloud our judgment. And, as a result, we miss the cues that show us where true opportunity awaits.
At Jim Dalton Trading, we show you how to cut through the noise, not with magical theories but with a potent combo of good old-fashioned observation and practical application to help you convert your observations into probability-based trading decisions free of bad habits and trading biases that you may have brought with you.
We've said it before, and we'll say it again: You are the essential ingredient to your own success! Your progress is entirely in your hands and can be developed through three simple directives that we will help you develop:
Observe. Apply. Observe. Apply. Observe. Apply.
Know thy market.
Know thyself — and learn to get out of thy own self's way!
We help traders remove obstacles to better trading. Most often that biggest obstacle is you! The desire to be right makes it difficult to look at the market objectively. But we teach you how to course correct your thinking. Obstacles can include everything from bad habits to trading biases and expectations — how you think the market should be behaving or perhaps what you want it to do.
Through advancing your understanding of auction market theory, coupling it with the daily discipline of market observation and using templates that correspond to different trading environments, you will sharpen your observation skills and transform your trading.
OUR APPROACH
Our approach is practical yet nuanced. Our signature courses will put you in the driver's seat by teaching you these key concepts and practices:
Learn how the market forms
Focus on observing the market's structure, anomalies and nuances — which separates the novice from the professional.
Learn to feel who your competitors are by observing the behaviors of the market participants, sensing when they have reached extremes or when new moves are developing or likely to develop.
Develop the trading routines you need for true trading success. These routines will help you center yourself, and serve as a measurement of self-improvement, including:

Learn how to position yourself to observe the market's developing structure.
Sense the behavior of others as well as position yourself to take advantage of their weaknesses.

Routines for inside days, balancing days, as well as trend days.
Learn More about our signature courses: Foundation & Application of the Market Profile e-Course and Market Profile Primer: A Concentrated Live Course with Jim
Jim Dalton has made trading and studying the markets his life's work for over 40 years. He is the author of two seminal books on Market Profile Trading, Mind over Markets: Power Trading with Market Generated Information Updated Edition (2013) and Markets in Profile: Profiting from the Auction Process (2007).
(Read More About Jim)
ARE YOU READY FOR MARKET PROFILE TRADING?
We're not going to sugarcoat it. We will challenge many of your preconceptions about trading and your notions about how far your own potential can take you. This is the power of mentoring.
For people that already have a solid market profile foundation and want to make the most progress in the shortest amount of time, the best way to learn is through our hands-on, live intensive. This is as close to a one-on-one mentoring session as you can get!
We offer live sessions with Jim Dalton to fully transform your trading habits and put you back in the driver's seat!
Learn More about our signature courses
NEW TO MARKET PROFILE?
For those of you who are not new to the market, but new to the Market Profile and want a solid Market Profile foundation that will allow you to make the most of taking a Live Intensive, we offer our Foundation & Application of the Market Profile eCourse & our Legacy Products— a full complement of educational materials to help cement your learning — from our foundational Field of Vision program to Live Markets Seminar.
If you have any additional questions on whether Jim Dalton Trading is right for you, please contact dalton@jimdaltontrading.com for more details.
We look forward to working with you!
Testimonials
I am SO glad I purchased the Foundation course. I have completed the first 13 modules and am about to start "Tell me a Story".
I took my first intensive in November. I learned so much but had to go through my notes a few times to categorize them. My notes were as scatter brained as I was. I feel the linear teaching method in the Foundation course is what I needed. It allowed me to focus on specific types of days and what might happen. There was also more time given to key concepts that fly by way too fast in the intensives. I'll give more feedback when I'm done, but I'm far enough along to know I love it and am very happy I made the time and financial investment in the Foundation course.

I'm sure everyone has a proper sequence to learning these. Some might want to start out first with the Foundation course and some may want to try the mini intensive first. I feel like I had the right sequence – First, the 7 kickstart videos. Second, a full intensive. Third, the Foundation. I don't think I would have gotten as much out of the foundation had I not had some experience under my belt prior to taking it. I feel everyone will need both – full immersion (Intensive) and Linear (Foundation Course).
Hi Jim, Jen, and RJ,

This was my fourth (double) intensive and I hope to sign up for a fifth! When I started with Jim Dalton I had very little experience with trading futures and almost no knowledge of the Profile aside from knowing that it existed. It took me some time to become familiar with the profile and even longer to stop looking at my old technical indicators. A lot of that had to do with my comfort zone using just the profile to assess the market.

This last intensive has been the best for me. I see definite improvement in my trading and I am just now beginning to see when to be in the market and when not to trade. I now feel comfortable using just the profile combined with the longer term bar charts as taught by Jim Dalton to assess the market.

At least once a day I would discover a previously not understood nuance as Jim narrated the market. His "Review and Replay" segment has been superb as he points out all sorts of relevant references and their significance to trading. It has been so helpful to listen to Jim's review of the market after trying to trade it. This allowed me to see where I had been correct in my assessment and where I had allowed my bias or current trade to cloud my assessment.

I continue to review prior webinars and find little nuggets of information I had missed even though I had attended the webinars. All in all this is a great course if you are willing to put in the time to learn.
I am a newer trader.
Until I found Jim Dalton, all of the educational materials I could find were heavily mathematical. Jim would call them price-based. Practitioners would call them technical analysis.
While I wasn't exactly dissatisfied (I'm not a person who hates technical analysis), I did have the sense that something was missing from what I was learning. It seemed to me that the people writing the books I was reading were relating to the market as if it was a purely numerical construct, and that all that was needed to trade effectively was the perfect indicator, the perfect equation. What drew me instantly to Jim was that he viewed the market as a human construct, which can be understood in human terms. He was the first person I ever heard say, "just feel the emotion in the market." Rather than obsessing over indicators, Jim uses price, time, and volume to understand who is in the market. By understanding who is in the market, he can understand what his competitors are doing and what he wants to do. I cannot overstate how transformative finding Jim has been for me. I could write many pages about all the nuances I have absorbed. Instead I'll share what I think is the most important thing Jim has done for me. The bar charts, the market profiles, the references, and the tape are no longer just prices for me. I am beginning to feel the market for myself, and to intuit the other timeframes' presence and intentions. Before this started to happen for me, I'd stare at the indicators and references very hard, and try to "think" of the correct trade. My focus was very narrow. But now, with what Jim has shown me, I am learning how to open myself to the market, quiet my "thinking" mind, and allow the trade to come to me. Jim Dalton and his team are invaluable.
Contained within "Introduction to Trading with the Market Profile" (Foundation & Application of the Market Profile) Jim Dalton and team have finally delivered a foundational education package that will benefit all skill levels of traders who use Time Price Opportunity charts as part of their ongoing market understanding and market analysis. The numerous insights gleaned and shared from Jim's decades of real market experience are nothing short of powerful if the new trader is willing to sustain an open mind, willing to let things that never really worked go, and willing to challenge both their preconceived notions about financial markets and perhaps the reason why most competitors never really get to compete. This is the practical primer I wish was available years ago and will continue to be pivotal for anyone seeking to start advancing their knowledge in trading markets. In my eyes, to be truly successful in adapting to how Jim thinks about markets and how he trades them, it's not a question of taking either the "Introduction" or the "Intensive" program for most traders: You need both.

While surveying the educator industry out there, just about everything I've ever encountered on Market Profile attempts to mechanically make the distribution curve another part of some unthinking rules-based system, which is not how auction markets with irrational human actors work. How Jim employs the Market Profile as simply a tool, another way of organizing the market's mind and data, is radically different. This is why it was so important for you to get this done.
Just want to say thanks. "Chunking" does work. It's taken me a while but my reading of the market profile has improved so much. These last 2 days of trading have tested my readiness and knowledge and I am happy to say I passed the test. I once was blind, but now I "see". I'm not where I want to be, but my confidence is up and I feel I'm on my way. Jen, I've missed your voice and laughter (no one does it like you). Regards to Mr. Dalton with my gratitude.
The team of Jim Dalton Trading deserve regard on the basis of:

1. Teaching the student to achieve market independence.
2. Sophisticated path to trading flux.
3. Structural tape reading.
4. Dynamic value/volume series arbitrage.
5. Ambiance
6. Adaptation and evolution with the markets, the participants and any conditions that arise during the course.
7. Humility
The intensive is the best way for a trader to get started by building a foundation for market understanding. This is an absolute necessity for any aspiring traders. The cost is about as much as a bad loss on a trading day. Don't lose your money, invest it in your future! You will be in great hands.
I just wanted to give some feedback about the mini intensive. I know it's a few months since the mini however as I was unable to attend the live sessions and I have just finished the recordings today. I just wanted to say how much I enjoyed learning from you both and I felt you both did a great job fielding questions from the participants.
I've just finished the Spring 2019 intensive, I think my 12th, and I can certify that it never gets old! Jim's stories included 😊 One of Jim's former partners used to say "you can't hear this stuff enough" He was spot on. The value for me, is picking up on a novel nuance or clarifying a familiar, but important concept. Just one makes the time and investment worthwhile. This time it was emphasizing the importance of observing the market. Vital and unappreciated. And the idea of letting the trade come to you. A nebulous idea for sure, but the more you learn about how the auction process works and experience it for yourself, the more meaningful that statement becomes. I've always enjoyed the programs and more importantly the journey that I've been on these last 11 years. The intensives are highly recommended.
Hi Jim,

Again, I want to thank you for putting on the most recent Intensive. While I have been reflecting on my deepened insights and reinforced observations on a couple nuances that occurred recently, I can't help think how fortunate I am to be able to apply this knowledge real time in the market. I know many traders out there just totally get mesmerized by price and price action without the hint or idea of Value. Today is another example of being aware of and viewing the price action through the lens of Value, whereby a knowledgeable trader could have been in the position to be on the right side of the market for a decent move.

Even though I have been a client for a number of years, I plan on attending the upcoming Market Profile Primer course for two reasons: I reinforce my learning by listening to the question and answer portions and I literally can't hear your real time observations on Live Markets enough.

Warm Regards,